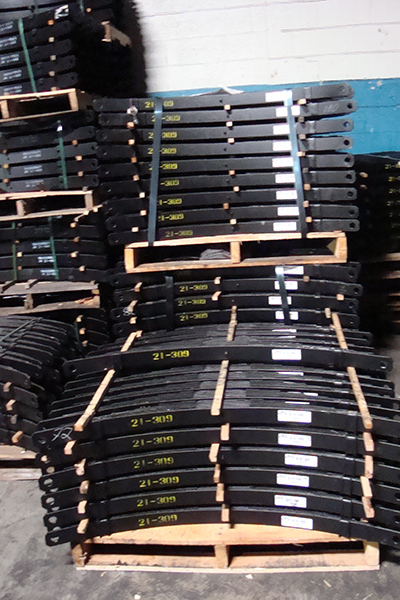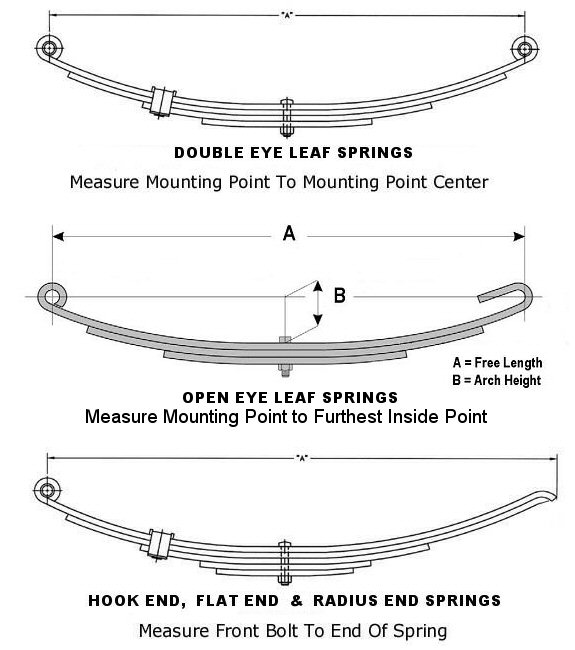 John R Spring Service, Inc. carries a full line of OEM Leaf Springs for most makes and models in stock.
We specialize in older vehicle suspension restoration."
Passanger Car Leaf Springs
American Motors
Chrysler, Plymouth, Dodge
Ford, Mercury
General Motors
Light Truck Leaf Springs and Helper Kits
Chrysler, Plymouth, Dodge
Ford
General Motors
Jeep
International, Nissan, Datsun, Volkswagen
Heavy Truck Leaf Springs
Dodge
Ford General Motors
Hendrickson
International (Navistar)
Autocar, Freightliner, Kenworth, Mack, Peterbilt
Reyco
Trailer Leaf Springs
Heavy Highway Truck Trailer
Accessories:
Center Bolts & End Bolts
King Pin Kits
Shackle Kits
Replacement Clamps
U-Bolts (including High Nuts)
High Nuts
Rubber Harris Bushings
Rubber Axle Insulator Pads
For orders outside the Michigan area, call John R Spring Service, Inc. Toll Free: 800.521.0563. Our professional staff is available to assist you in placing your orders and to answer any questions you may have. Your order will be promptly packaged and shipped with same day shipping available in most cases.